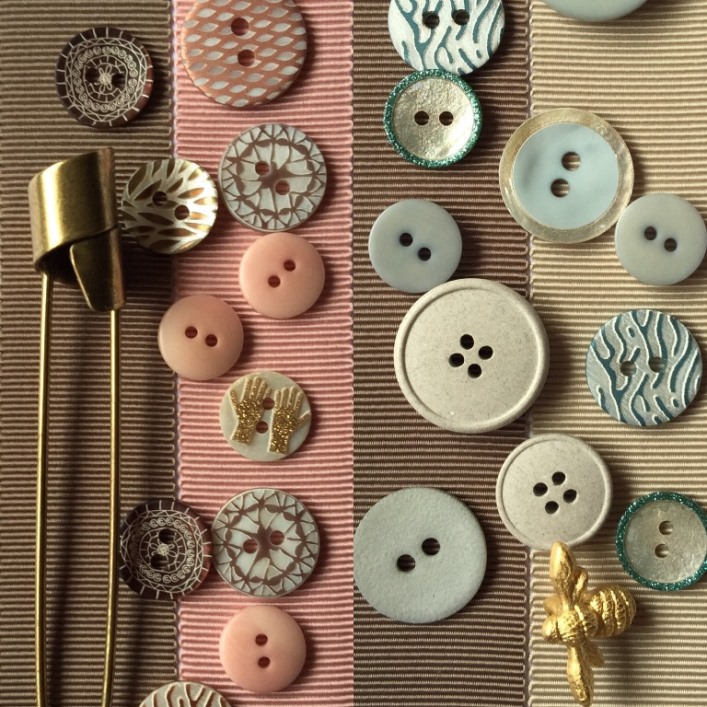 Regardless of whether you've spent time knitting or sewing a garment or just want to enliven a ready made, fastenings can make or break the overall appearance.
I 'opened' TG over thirteen years ago and in that time it has given me an excuse to indulge in sourcing and buying things I like.  As a result, I've have met so many lovely people worldwide, customers, fellow traders and producers, many have become friends.
Wherever possible I try to work with small factories who are willing to custom make, change colours and other details for me. These companies willingly show me around their factories, so that I can see how items are made.  I get to meet not only the person who handles my orders but also some of the skilful people who produce the buttons etc I sell
I don't take any of this for granted.  Via TG I offer high quality products, at a fair price and of course a good service.